Hayleys Agro Biotech is located on a mountain-top, surrounded by fresh tea bushes in Nuwara Eliya. The average temperature of the area varies from 15 to 20C, and is 1868m above sea level.
Our lab was initially established in 2007 for potato mini tuber (G0) production, but was later extended for other landscaping plants. Our facility also includes one media preparation room, media storage, two transfer rooms, three growth rooms, a packing room, a cold room, and six polytunnels.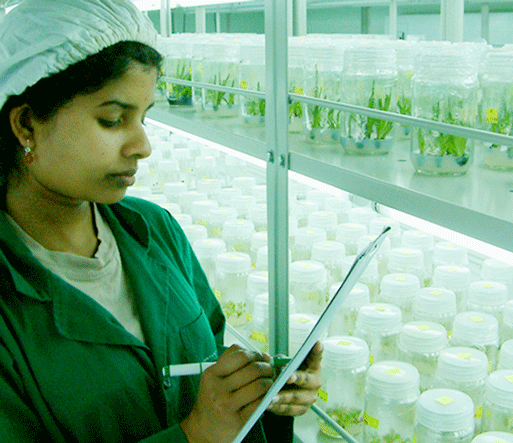 Our Capacity
Being the largest tissue culture plant producer in Sri Lanka, our annual production is close to 15 million plants. Our products reach destinations in Australia, the US, Japan, Europe, South Africa, and the Middle East.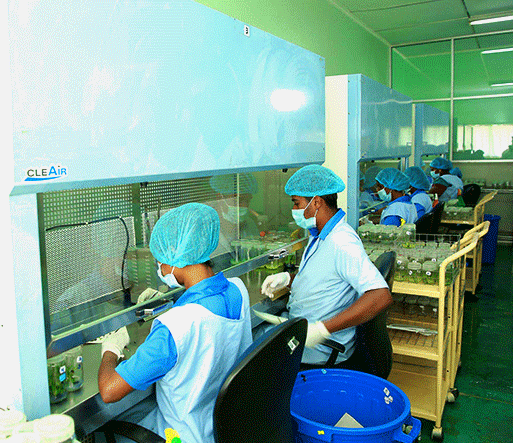 Transfer Rooms
Our facility has two transfer rooms including 33 workstations, where our average daily production exceeds 50,000 plants.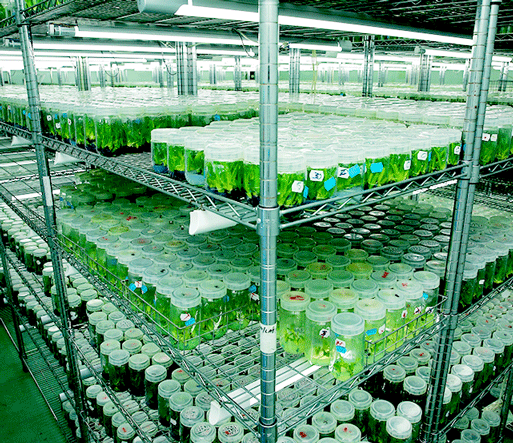 Growth Rooms
The maximum storage capacity in our 3 growth rooms is over 1.4 million plants, and all our growth rooms are equipped with automated climate control systems to ensure optimum environments.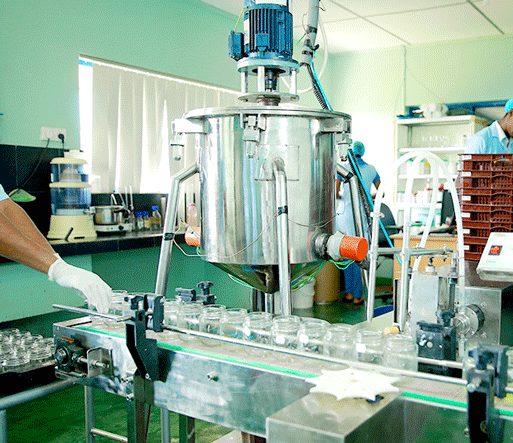 Media Facility
It has 400 liters of daily media production and 3 days worth media requirement in the storage facility.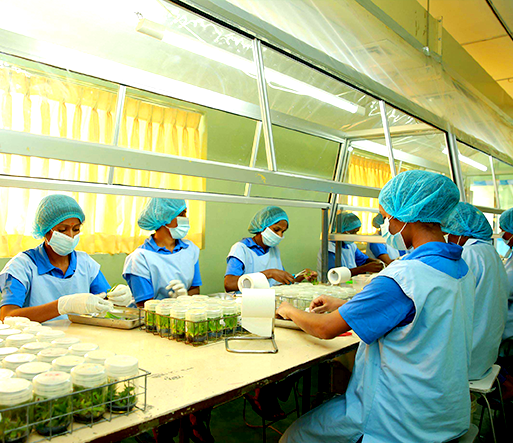 Dispatch Room
The facility has a large HEPA filter cabinet, which is utilized for plant packing at a rate of 25,000 plants per day. A cold room is utilized to store plants until the transportation take place.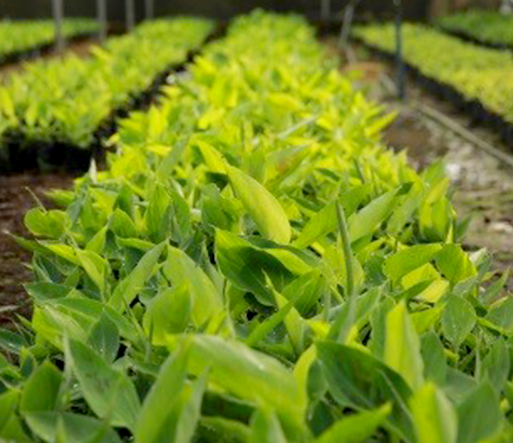 Plant Nurseries
All plants that will be sent to local destinations are allowed to mature in the Plant Nursery.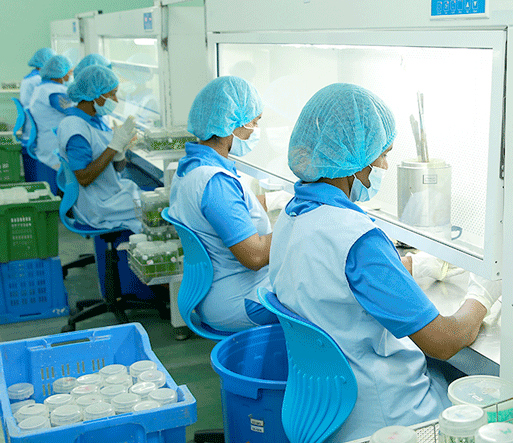 Employees
The company consists of the contributions of a 95-strong young and dedicated workforce. We are a highly-energetic team in a target-oriented work environment where we all serve happily.
Hayleys Agro Biotech (Pvt) Ltd is the largest tissue cultured plant producer in Sri Lanka with a capacity of 15 million plants per annum. Every year, we sell around 3–4 million plants all over the world. The daily average media production is 400 l and a 3 day requirement can be stored in the storeroom. Hayleys has three growth rooms where the maximum plant storage is 1.4 million. In the dispatch room, there is a large HEPA filter cabinet, which is utilized for plant packing at a rate of 25,000 plants per day.